Programming
If you need software for special tasks, for which there is no suitable solution on the market, then why not let us program such an application?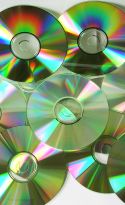 Perhaps you are running a library? To keep the overview of your library collection you certainly need a suitable software solution - we offer such a program. Just try out Libri.net 1.5 in its fully functional trial version over the Internet right now. Because Libri.net 1.5 is completely based on a Web server you do not need to install further software.
In addition, programming also can mean, that we extend e.g. your data base, which is based on the data base of your Office software package, according to your needs.


And if your Web site seems no longer up-to-date to you, then with a small effort we can fresh it professionally up by extensions of dynamic elements and user interaction.