PC Services
Our understanding of PC services is the hardware and software maintenance of your computers and printers.
The hardware support thereby covers both the extension and updating of your existing systems respectively, and their repair in the case of breakdown. When disposing of your old PC hardware we ensure a workflow, which guarantees that data can no longer be reconstructed from hard disk.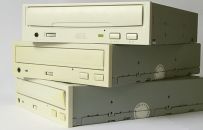 Software service means that we install complete operating systems and the required software applications on your hardware. Our focus is to offer free / open source software, for which no royalty has to be paid. Nowadays high quality open source software covers almost all tasks which in everyday business are usually covered by commercial office programs.
Recommended free / open source software is available for word processing applications, spreadsheet applications, presentation programs, data bases and also graphics editors.